We are often asked, with a quizzical look, how does golf work in schools? It would seem that people still think of it as a game for older people!
With adapted equipment and our JOLFer to GOLFer programme we are able to offer children in schools experiences that will enthuse them to play, learn and compete. The programme provides children with the experiences and knowledge required to be able to play independently on a golf course. Each step of the way is supported by teachers, coaches, parents and guardians.
Over the years Neil and Nevil have worked in hundreds of schools, working with thousands of children that all have their unique characters, skills, challenges and personality. As well as working alongside many teachers - they know schools!!! The insight they have gained working in schools has enabled them to understand and appreciate exactly how to deliver experiences that will engage everyone, irrespective of their previous experience and ability.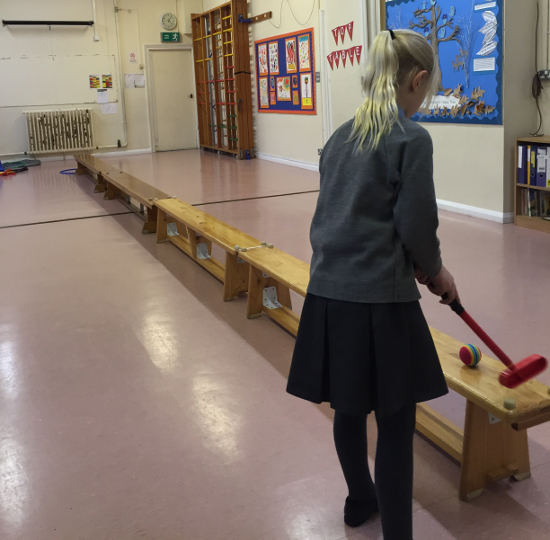 What You Can Expect from our Coaches
We will forward evidence in advance of an enhanced DBS check, first aid training, and will provide relevant insurance certificates and risk assessments.
We will arrive early to set up and prepare for sessions presented appropriately and smart.
We will connect with teachers and relevant staff and lead sessions in a polite, courteous and respectful way striving to engage and enthuse EVERYONE.
We will clearly explain and define our boundaries of expected behaviour and provide a fun and safe environment for children to play and learn, to inspire them to enjoy the game of golf.
Interested in JOLF?
Complete the form below and we'll get straight back to you
JOLF Limited
Company No: 08014226
Registered Address:
34 Victoria Road, Dartmouth, Devon. TQ6 9SA
Postal Address:
31 Longhurst, Burgess Hill, West Sussex. RH15 0TG