Our JOLF PE sessions are the perfect follow-on opportunity for schools that have held a whole school Play Golf Experience Day and want to offer their children further opportunities to play golf, learn and compete. The sessions are specifically designed for each child, from Reception to year 6, to learn and develop the skills to become an independent golfer.
Our "JOLFer to GOLFer" programme will provide children and teachers a learning framework that will introduce and develop golf knowledge and skills in a fun, safe and engaging manner.
Sessions will be held on school fields, playgrounds and halls and will enthuse and engage all children. They will play lots of different games and tasks as well as play on modified golf courses.
Our ultimate aim during these sessions is that the children learn and develop new skills and then search out further opportunities to play outside of school.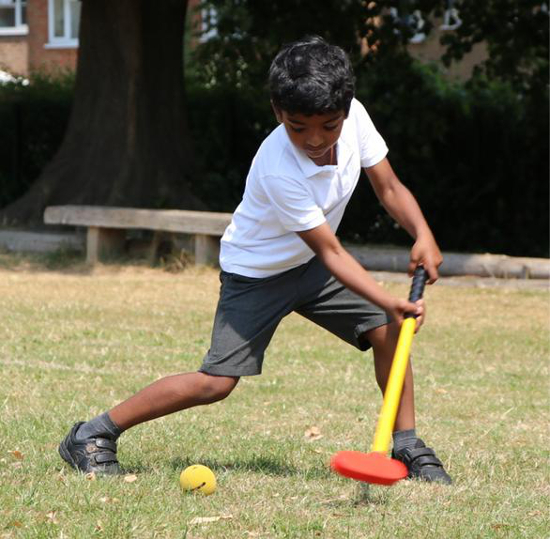 Children will learn, know and do LOTS during each session that will include some of the following:
• Play safely, sensibly, fairly (taking turns)
• Move in new ways
• Use different clubs, understand the different parts of the clubs
• Play lots of different shots - high/low/long/short/fast/slow
• Keep score - Lowest score wins
• Be the best at getting better – set and beat personal bests – develop and understand ways to get better.
• Make decisions. Take risks. Figuring things out for themselves.
• Play, learn, compete on own and with others in small groups.
All of our sessions are underpinned by our JOLF principles, elements and golden rules/values – to find out more CLICK HERE
Interested in JOLF?
Complete the form below and we'll get straight back to you
JOLF Limited
Company No: 08014226
Registered Address:
34 Victoria Road, Dartmouth, Devon. TQ6 9SA
Postal Address:
31 Longhurst, Burgess Hill, West Sussex. RH15 0TG