Our JOLF Club will provide children and their families access and opportunities to play golf. We will do this by delivering enjoyable, engaging and appropriate experiences in schools, the community and at golf clubs.
Our approach to playing and learning golf is driven by JOLFology, our guiding principles developed through our ongoing experiences, research and critical review.
JOLF Club Benefits Include:
Join our community: Play together and learn together. Meet other families.
Access and opportunity to play on course: We will organise and host family play experiences at many different golf clubs. Providing a variety of playing experiences.
Ask "The JOLF Man": We know golf, children and families and if we do not know the answer to your question we will find out. Ask us ANYTHING!
JOLFer to GOLFer: Guidance and support starting your journey from JOLFer (someone that needs help and support to play on the course) to GOLFer (someone who can play independently on the course).
FFFF - Family Friendly Facility Finder: A list of places where you can enjoy playing golf as a family.
JOLF Shop: Purchase equipment and products from our trusted suppliers, companies and organisations that share our aims and values.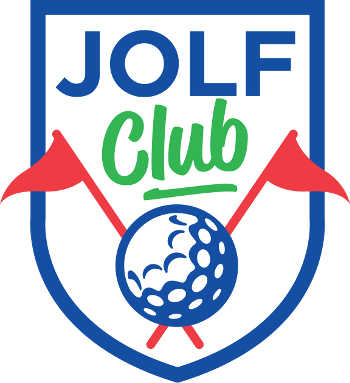 Join your family to our JOLF Club today!
Complete the short registration form below
JOLF Limited
Company No: 08014226
Registered Address:
34 Victoria Road, Dartmouth, Devon. TQ6 9SA
Postal Address:
31 Longhurst, Burgess Hill, West Sussex. RH15 0TG